Skirting boards: features and functionality of this useful accessory
Skirting boards: features and functionality of this useful accessory

Skirting boards are a very common finishing element in buildings, but they are often overlooked or underestimated. In fact, it is a very useful and functional accessory that can add a touch of elegance and practicality to your home.

So let's go and see the features and functionality of this very useful accessory.
What exactly is a baseboard?

This is a wooden, metal or plastic profile that is placed along the lower edge of the walls, between the floor and the cladding. Its purpose is to protect the wall from humidity and wear, but also to hide any imperfections in the floor or in the joints between the coverings.

Skirting boards come in a huge range of shapes, materials and colors, so you can choose the ones that best suit the style of your home. For example, you can opt for wooden skirting boards for a warm and rustic environment, or for metal skirting boards for a touch of modernity or for flush skirting boards
What are the functions of a skirting board?

In addition to their aesthetic function, skirting boards also have an exquisitely practical function. For example, they can be used to hide cables or pipes that run along the floor, or to create an anti-slip barrier in bathrooms or hallways. Furthermore, they are very easy to clean and require little maintenance: just wipe them with a damp cloth to remove any traces of dust or dirt.

Skirting boards are therefore a very useful and functional accessory, which can add a touch of elegance and practicality to your home. If you are renovating or furnishing a new home, don't forget to consider installing these accessories: they could make the difference in the aesthetics and functionality of your rooms.
How many types of skirting boards are there?

Skirting boards come in a huge range of shapes, materials and colors, so you can choose the ones that best suit the style of your home. In general, three main types of skirting boards can be distinguished: those made of wood, those made of metal and those made of plastic. Here are their primary characteristics:

The wooden skirting boards are the most traditional and give a touch of warmth and rusticity to the rooms. They are available in different essences, such as oak, walnut or cherry, and can be painted or left natural. However, wood is a material that requires more maintenance, as it can warp or discolour over time
Metal skirting boards, on the other hand, are ideal for modern and minimal environments. They are made of aluminum or stainless steel and available in different finishes, such as lacquered, satin or brushed. They are very durable and easy to clean, but they can feel cold to the touch and are not suitable for all styles of furniture
Plastic skirting boards are an inexpensive and easy to install solution. Available in different colors and textures, they can be combined with any type of covering. However, they are less durable than wood or metal baseboards and can discolor or warp over time



Furthermore, there are also other types of skirting boards, such as invisible skirting boards or those in rubber or natural stone, which can be used outdoors or in particular places, such as bathrooms or kitchens. In short, there are many options to choose from to find the perfect skirting board for every need and taste.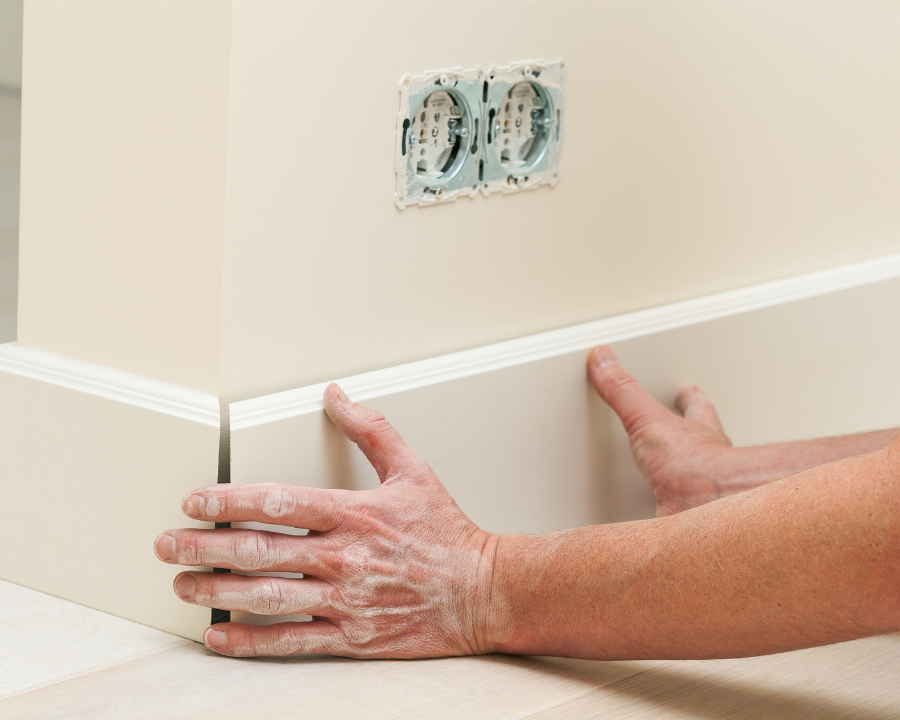 The range of skirting boards by Porte Italiane

The Porte Italiane skirting board catalog includes many different alternatives designed for the needs of accommodation facilities, professional and domestic environments. For any information or question, we are always available on 0941 901172 and 0941 912335.